MUDr. Ladislav Bernát, Ph.D.
MUDr. Ladislav Bernát, Ph.D. founded a private practice Smile Art Orthodontics in České Budějovice in 2009. At the same time, he is employed at the University Hospital in Pilsenand at the Medical Faculty of the Charles University in Pilsen where he participates on the undergraduate and postgraduate education of orthodontics. In the past, he also worked at Maxillofacial Surgery department of České Budějovice Hospital.
He graduated from the Charles University, Medical Faculty in Pilsen. He went through several foreign educational stays and his expert scientific and publication activity gained many awards. In order to deepen his qualification he regularly attends Czech and foreign expert educational events and in his practice, he puts emphasis mainly on the usage of modern treatment methods and technologies and materials of a high quality.
MDDr. Romana Borovková
Dentist
Monika Čejková
Orthodontist's Assitant
Michaela Fialová
Orthodontist's Assistant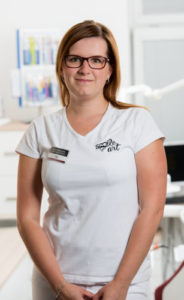 Kateřina Kalkušová, DiS.
Dental Technician
Kateřina Kavanová, DiS.
Dental Technician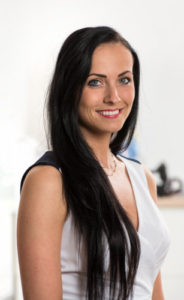 Michaela Seberová, DiS.
Receptionist
Ing. Karolína Bernátová
Practice Manager